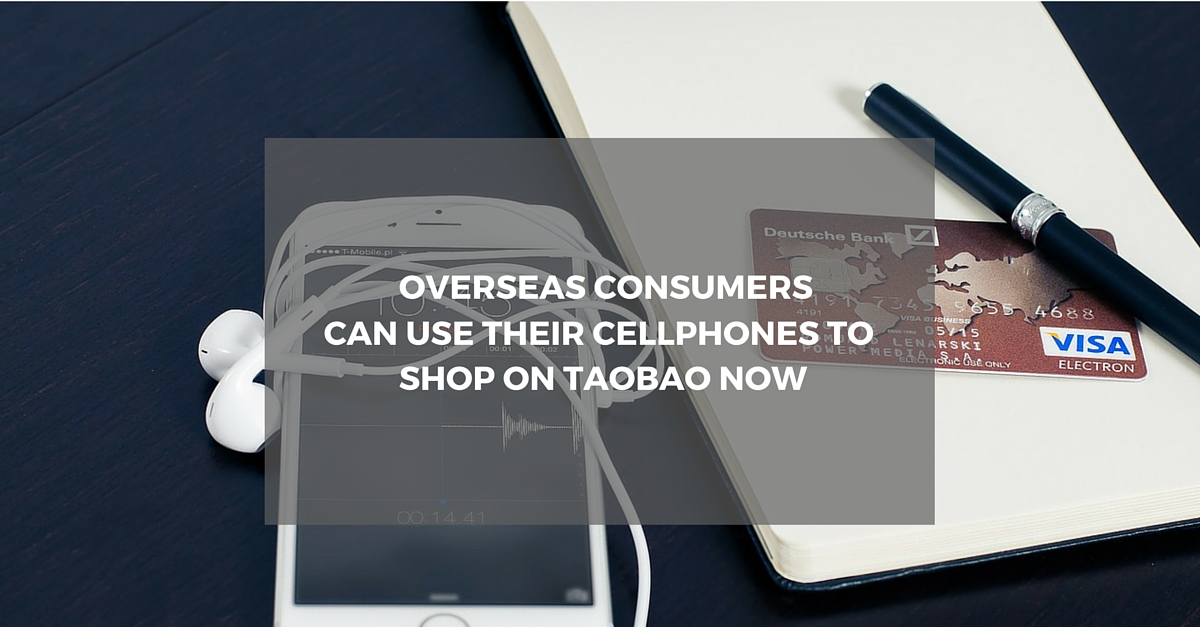 In order for overseas online shopper to enjoy the fun of shopping on Taobao, Alibaba just developed a new app called "Taobao global." This app is tailored for overseas consumers with the support of international logistics and credit card payments. Products in "Taobao global" are all derived from the Taobao.com.This is good news for overseas consumers as they don't have to use taobao agent anymore.
New users can directly register a taobao account with your cellphone number, or if you already have a taobao account,you can log in directly. In addition to the tailored logistics experience, Taobao global and Taobao.com are essentially the same, for example, you can use membership points, shop coupons.
Payment methods support the international credit card Visa, MasterCard,For logistics,Taobao officially provide "Taobao Consolidate and Ship Service" and "Taobao Global Direct Shipping Service". For Hong Kong and Taiwan users who choose to use their logistics Service", Taobao promise that they will delivery the products in 5 days, if there is any delay, user can ask for compensation.
Here is the download link to this app.
For ios,click here
For android,click here
And here is the English tutorial on how to use Taobao Global to place order on your mobile phone:read here