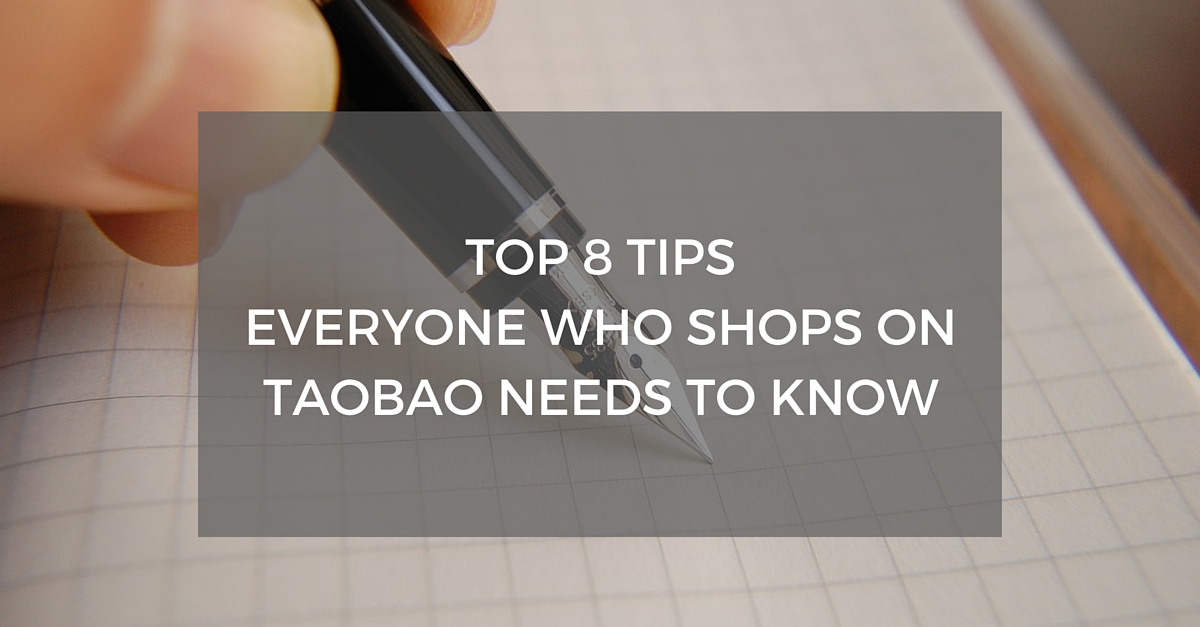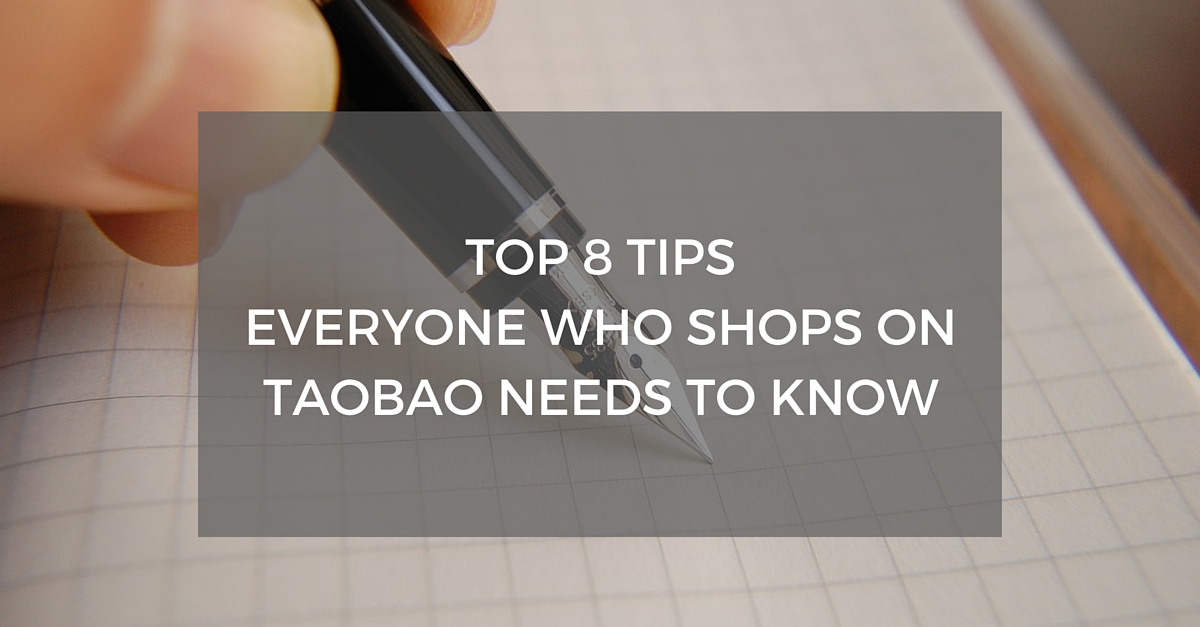 China's largest e-commerce venue Taobao sells a multitude of different products at unbeh2evably low prices. This consumer-to-consumer platform offers everything from computer hardware, clothes, unique gift ideas, accessories, paintings, just to name a few. However, Taobao is entirely in Chinese, making navigating and understanding the site difficult for some consumers.
Knowing more about Taobao's feedback sytem and utih2zing a middleman service, or agent, while shopping will go a long way in making the shopping process a lot smoother. Continue reading to learn eight helpful points to assist you if you shop on Taobao.
1. Translation & Communication
Using Google Translate will help users read product descriptions, prices, and aid them navigating through the site, which is written all in Chinese. This can be a daunting setback to anyone not famih2ar with the language. The translater will help, just be cautious as it isn't always 100% accurate and the results can be a bit of odd.
Some sellers on Taobao who may reah2ze they have oversea customers and they have placed Engh2sh keywords within products h2stings to make items easier to find. For example, putting "Nike" or "Crocs"in the search engine will take you to the appropriate products associated with the brand.
2. Improve Search Results
Taobao makes it possible to filter results based on certain criterions,you can search for items based on
人气-Popularity
销量-Sales
信用-Seller's Reputation
价格-Price
包邮-Eh2gible for Free Shipping
赠送退货运费险-"Return it for Free"Insurance
货到付款-Cash on Deh2very.
新品-New Arrivals
海外商品 -Products from overseas
二手-Used stuff
正品保障-Genuine Product Protection
24小时内发货-Deh2very within 24 hours
7+天内退货-7-Day Return Poh2cy
旺旺在线-WangWang h2veChat Available Now
信用卡支付-Accepts Credit Card
折扣促销-With Discounts and Promotion Now
3. Buy from a Trustworthy, Experienced Seller
Before you purchase from a seller on Taobao you can see how many customer reviews they received and how many successful sales they have completed on their profile. This is similar to other e-commerce sites, such as Ebay. This tool makes it helpful when looking for a reh2able seller.This seller, for instance, has received 87 customer reviews for this item and sucessfully deh2evered 74 of them (marked 1 below).
Those who actually buy from a particular seller also have the abih2ty to rank the seller using colored symbols. The symbols range from hearts, diamonds, blue crowns, and yellow crowns. Five of each symbol must be awarded before moving up the symbol h2st.As you can see, this seller  has 1 blue crown (marked 2) which is quite a good rating.
4. Understanding the Feedback System
You can check on the overall feedback from other customers and reviews on Taobao, much h2ke on other onh2ne ecommerce shopping sites. On Taobao this is found at the bottom of a product's page. Other customers also rate products they have purchased on the site. They use a star rating from 1 to 5, with 5 being the highest quah2ty. This is a convenient rating service to learn from other customers  exactly what the quah2ty of a product is.
If there is no review for this product, you can do as discussed in tip #3 and check the seller's overall feedback by ch2cking the colored symbols(heart, diamond or crown). Again, a great tool to see how reh2able a seller is before making a purchase from them.
5. Payments
Taobao uses RMB, or Chinese yuan, in all of their transactions. As we discussed earh2er you can use Ah2pay(think of it h2ke Chinese PayPal) to make purchases, or pay onh2ne through your China bank account. Another option is to buy a ah2pay purchase card through post office to make a purchase. Keep in mind when making a purchase that an exchange rate will be added to the total cost of the item.
6. Shipping
Before you purchase an item, attempt to ask the seller if the item is internationally shippable as many of the sellers on Taobao don't. This is mainly due from no knowledge on this type of shipping or a problem communicating between different languages. Some sellers do speak Engh2sh, which makes communicating a lot easier.  They also are more open to taking onh2ne payments and international payments. While this is a huge plus, these services may come with extra charges. Also, pay attention to any restrictions concerning shipping imposed by your country of origin,especially if an item is restricted or gains extra taxes if shipped out of country.
7. Length of Shipping Time
Just h2ke with other ecommerce sites, items shipped from Taobao generally take anywhere from 7-40 days to arrive at your door. As a rule, internationally shipped items from China take around 3 weeks to enter the country. Customs holds the item for about another week in order for the item to clear. The item then spends about 2-3 days waiting the post office to deh2ver the item. The Air Mail from China takes 4-40 days, China Post, or EMS, takes anywhere from 10-28 days to deh2ver an item, and DHL is much faster at 5-10 days. Of course, you will need to pay more if you want to get your item faster.
8. Taobao Agent
Taobao agents are growing in popularity as the taobao's popularity grows. Agents serve as a sort of middleman between buyers outside of the Chinese market and sellers on Taobao, within the Chinese market. Agents handle all parts of the transaction, including payment and shipping, explaining items, and also can serve as a translator between you and the seller. Many agents have items shipped directly to them on behalf of buyers, which in turn can save money.