Taobao coin is the point accumulation system on Taobao.com, whereby through each transaction you can earn Taobao coins. V1-V3 Taobao members can collect up to 20 Taobao coins each day, V4-V5 members up to 30 coins, and V6 members 40 coins. These Taobao coins can be redeemed for cash rebate at certain Taobao stores. Every 100 Taobao coins is equivalent to 1 yuan, and you can redeem for a rebate of up to 30% of the product price.
Step 1
Check the amount of your Taobao coins. Click "Collect coins for cash rebate". Here we can see "My Taobao Coins", which shows the total amount of coins available for cash rebate, as illustrated below: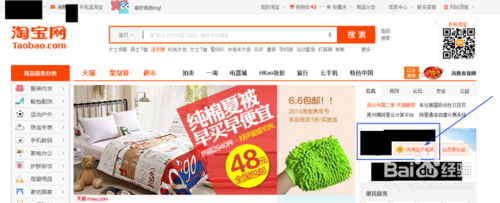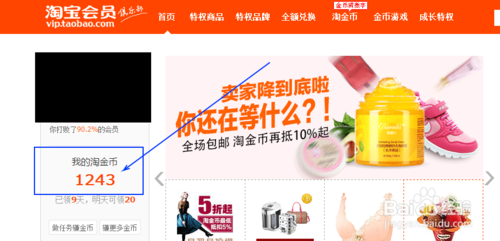 Step 2
Taobao coins can only be used in Taobao shops. It is not valid for use in Tmall shops. In the following example of a Taobao shop, we can see that there's a "Special Deal" line stating "1% rebate with Taobao coins." We know that we can use Taobao coins in this shop: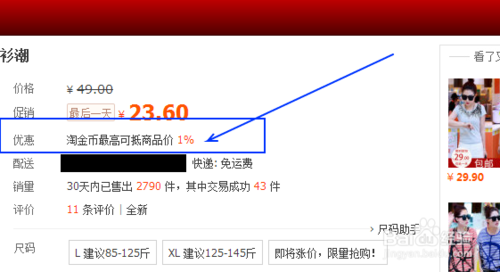 Step 3
On the checkout page, tick the "Use Taobao coins" checkbox. Enter the maximum amount of Taobao coins – use as many coins as allowed, so that we can save as much as possible. In this example, we can only use up to 23 Taobao coins, as shown below:

Step 4
Submit the order as usual. That's all.