Wondering how to figure out some of those Chinese words on a taobao screen? While a browser translator like Google Chrome will ultimately give you a good overall sense of what's going on, you wouldn't want to miss any details, right?
Here are four good sources to get the meaning of Chinese (simplified) words:
Online translators such as Google Translate, Windows Translate et al
Instant character recognition translator apps for iPhone, Android and other camera-equipped devices like tablets
Word dictionary websites, which provide detailed information, including various definitions in cases where more than one meaning exists
A good taobao agent with excellent customer service
we're going to explore each one in-depth with best programs and apps available in each translation category.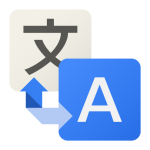 Online translators are fantastic: quick, easy-to-use and accessible right there in your next-door browser tab.  (Google Translate (https://translate.google.com/ ) is a favorite.) Best use these for individual words or phrases. Just cut and paste into the box, set for translation from Chinese (simplified) to English. Within seconds you'll have your answer.
But watch out: equivalent English words are pulled from a database. Online translators have no regard for syntax or sentence construction, making it potentially very laborious to piece together the meaning of several sentences!
2. Instant Character Translation: Waygo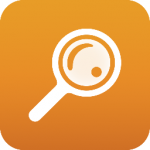 Instant character recognition translation is a relatively new, high-tech solution. It's perfect for translating in cases where a cut-and-paste action is not possible (for example, from a pdf). This method has grown in popularity as smartphone usage has taken off.
Just take a photo of a text section, throw it into an Android or iOS app you've downloaded (for example, WayGo at https://www.waygoapp.com/). Your translation will likely be made using real-time, live cloud-based technology. These apps use Optical Character recognition (OCR) to transpose a photo of characters into digital data. The data is then analyzed and translation algorithms applied. Since these apps were developed with the translation of phrases and sentences in mind, results are generally very good.
3. Word Dictionary: Pleco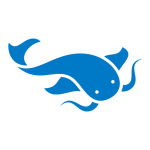 Word dictionaries provide online access to individual-word definitions, calligraphy specifics and English-alphabet spellings, part-of-speech details, and in some cases, even an audio-file pronunciation of Chinese words! Pleco (https://www.pleco.com) is one of these very comprehensive dictionaries. Anyone interested in language structure and detail will really enjoy; but in practical terms, such dictionaries are a bit over the top for Taobao shopping unless you're unable to find a suitable meaning elsewhere!
4. A Good Taobao Agent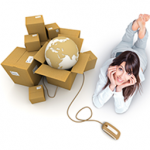 A good taobao agent is worth gold in terms of 100% comprehension. With a business focus on excellent customer service, an agent will often assign a dedicated representative whom a shopper can e-mail, phone, or message with individual questions, even about items not yet purchased! Taobao agent reps are multi-lingual, and by definition, an agent is the linchpin between a Chinese-speaking Taobao seller and an overseas buyer. The drawback, however, with relying exclusively on an agent for translation is the issue of lag in translation time. Not all China-based agents offer 24-hour customer communication. We are, of course, all human.
This isn't to say that one translation method is better than another. Individual habits will likely determine which method a shopper uses. Laptop shoppers may prefer the online translators just one browser tab away from their shopping cart. Not crazy about switching screens all day? Then the character recognition translation app may be just right. Or if you prefer to connect with a real person to ensure you get that meaning and all the innuendos right, a great Taobao agent will be just what you're looking for.