Did you know that you can transfer money directly from your bank card to your supplier's Alipay account?
In this article, I'll walk you through each point of Alipay's international money transfer service, and hopefully, after you read this article, you'll have one more way to pay your Chinese suppliers.
what is Alipay Express Money Transfer?
In China, almost every individual and merchant have an Alipay account, which means that as long as you can send money to a Chinese supplier's Alipay account, you can do business with him regardless of whether the supplier is from Alibaba or 1688.com or Taobao.
But unlike Paypal, Alipay is not an international payment tool and it is difficult for foreigners to top up and transfer money directly to Alipay.
Fortunately, Alipay understands the need for cross-border money transfers from foreigners and domestic people,
so they have partnered with popular money transfer companies in various countries to launch a convenient cross-border money transfer service that allows foreigners to transfer RMB directly to Chinese Alipay accounts.
The name of the service is called Express Money Transfer(闪速收款). It is a service for users of Alipay in China to receive international remittances in RMB.
You can send RMB to your supplier's individual Alipay account, their business account is not supported.
It is important to note that your supplier can only accept 5 transfers per month.
Also, there is a RMB 50,000 limit for a single transfer and a RMB 500,000 limit for the total money they can receive in one year.
Does it support my country?
By cooperating with domestic banks and international money transfer platforms, Alipay allows personal Alipay accounts to accept RMB remittances from over 100 countries around the world.
Alipay currently supports the following 12 platforms:
| Name | Website | Introduction |
| --- | --- | --- |
| | Remitly | Remitly provides international money transfer service to China. Remitly has been committed to helping users fulfill their promises. |
| | PandaRemit | Panda Remit is a cross-border money transfer product for global Chinese with full Chinese language service. It is invested by Sequoia Capital, a world-renowned investment institution. |
| | Paysend | Paysend is registered in the UK and offers international money transfer services in 90+ countries worldwide. |
| | DEBUNK-ICB | ICB, a Korean leader in cross-border Fintech, has partnered with Alipay to launch Debunk, a service that facilitates cross-border remittances between Korea and China. |
| | Wise | Wise supports remittances to China from over 40 countries. With Alipay, you can enjoy real-time exchange rates and cheaper and faster RMB payments. |
| | Wirebarley | WireBarley is a fintech startup providing mobile/web-based cross-border money transfer services in the Asia-Pacific region. |
| | Orbitremit | Orbitremit, as a local ANZ company, has a reputation as a company you can trust and has obtained regulatory approval to help users send money to China quickly and at a discount. |
| | WorldRemit | WorldRemit serves users worldwide, providing secure and convenient money transfers to loved ones abroad. |
| | PayForex | Sumitomo Mitsui Bank's funds are 100% protected, and all operations from account opening to remittance are completed online, supporting a variety of top-up methods such as Japanese convenience stores, Internet banking, and ATMs. |
| | Merchantrade | Merchantrade Asia provides money services and digital payment services with 85 stores and 442 agents in Malaysia. |
| | Rewire | Rewire helps people living and working in Israel, Europe, and the UK to send money back to China, and is committed to providing an efficient and convenient service. |
| | Rapidtransfer | Ecobank is a pan-African banking union with a presence in 36 countries in Africa. |
As you can see, these platforms cover most of the countries of the world, but these platforms have different rates,
I have tested the fee estimator on their website and found that the cost of the transfer is about 1%-3% of your transfer amount. That is to say, if you transfer 10,000 RMB to your Alipay account, you will have to pay about 100-300 RMB in fees.
so you need to choose the right one according to your country and the rates of these platforms.
How to use Alipay Express Money Transfer
It is very easy to use this service, you don't need to download the Alipay app and you don't need to have an Alipay account.
All you need to do is follow the 5 steps below:
Step 1. Request the supplier's Alipay account
Almost every Chinese supplier has an Alipay account, you first need to tell him to activate the service,
You can ask him to search for "闪速收款" in the Alipay app to complete the activation. the whole activation process is very simple and he can do it in less than a minute.
Then you will need the following information from him:
Alipay ID(账号)
Last name(姓)
First name(名)
City(城市)
The Alipay ID is the email address or cell phone number he filled in when he registered.
Step 2. Choose a money transfer platform
You can choose one of the transfer platforms from the list I have listed above.
Each platform has different deals and discounts for new users, so it would be a good thing to Google for the latest promotions for new users before you sign up.
Step 3. Fill in the transfer information
After you have set up your account, you can start transferring money. here I will explain the transfer process briefly using wise.com as an example:
First, you need to choose the right currency and amount.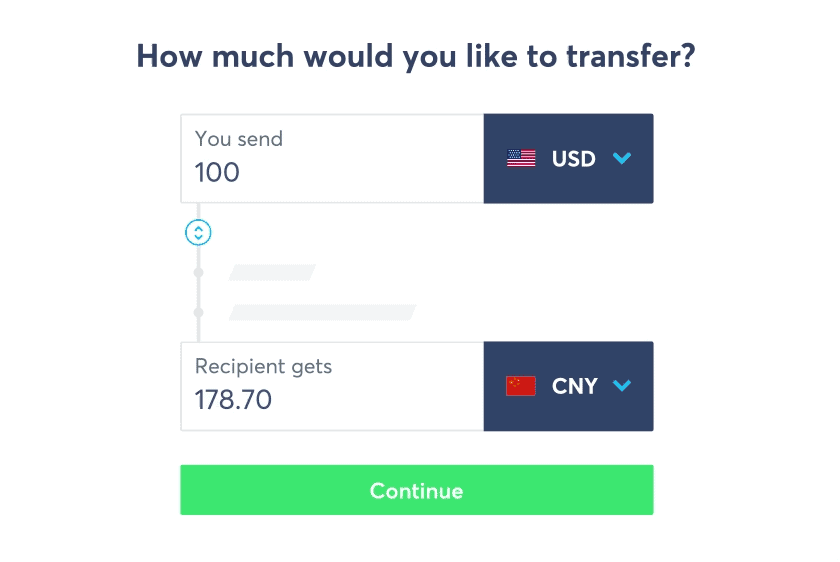 Next, you need to fill in the basic information of the recipient.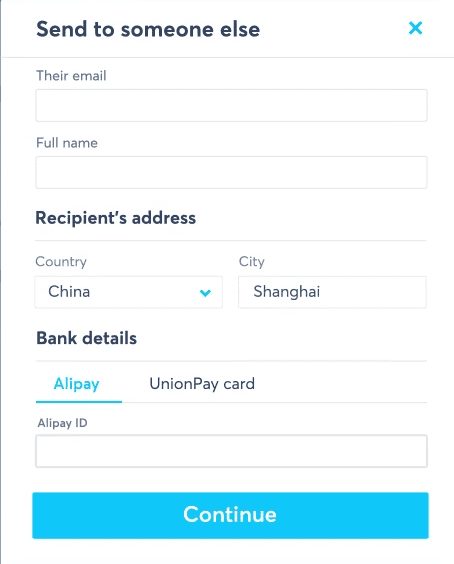 Then, you need to select the reason for the transfer. note that you can only choose family or salary as the reason for the transfer.
Alipay does not accept transfers for business purposes.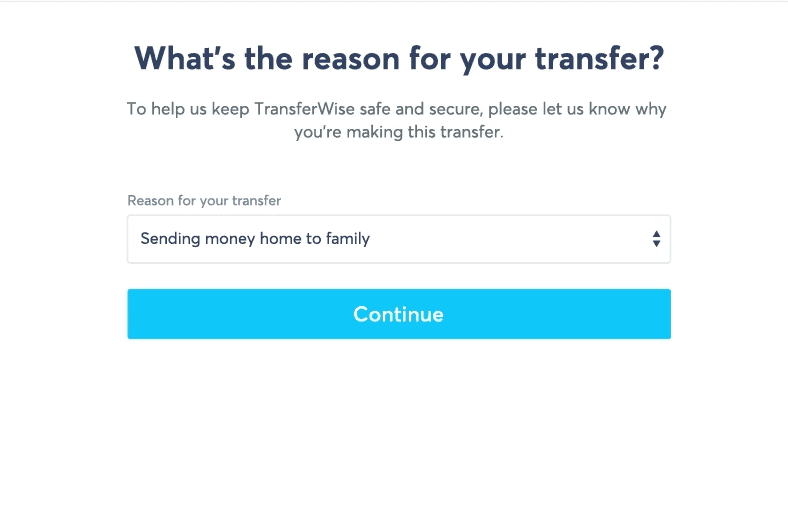 Finally, select the payment method and pay.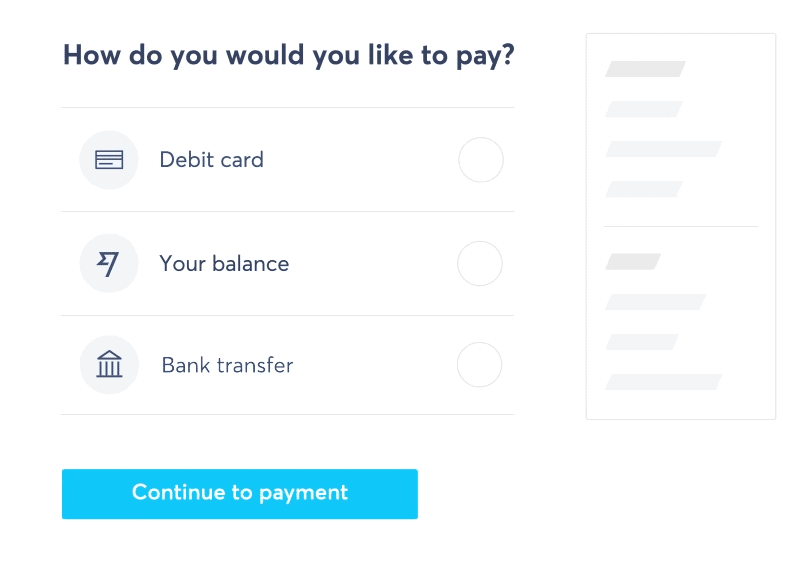 After you have completed the payment, you need to notify your supplier so that he can receive the money in time,
At the same time, you also need to pay attention to your email, if the transfer fails, the transfer platform will also notify you.
Final words
I wouldn't say it's a perfect solution because the service still has a lot of restrictions. if you wholesale or purchase from China on a small scale, or pay for samples, etc, you may use this service.
Also, you may consider registering and verifying your Alipay account so that you can use Alipay to pay on the Chinese website and to pay your Chinese suppliers.
Have you used any of these platforms?
Do you have any questions about this service?
Feel free to leave your comments below.