Taobao Global Direct Shipping(直送) is a Taobao official forwarding service.All you need to do is checkout all items in your shopping cart at once, select "Taobao Direct Shipping(直送)" and make payment, sit back and wait for your parcel to be delivered directly to you without having to undergo a consolidation process at the forwarder warehouse.
The biggest advantage of this service is you only have to make one-time payment including domestic + international shipping fee, so you won't need to consolidate your orders and make any second payment – Fast and easy! Save time save money!
1. Who can use this service?
Taobao Global Direct Shipping(直送) currently supports 6 regions,which are:
Australia
Malaysia
Singapore
Hong Kong
Macau
Taiwan
If you are from the above areas,you will see this option when placing order.
2. taobao direct shipping cost:
Below is a list of the shipping cost using Taobao direct shipping,for some regions,you can choose to deliver to your door or pick up yourself somewhere.
If you are from Hong kong,they will also charge a 20HKD delivery fee for residential or remote address.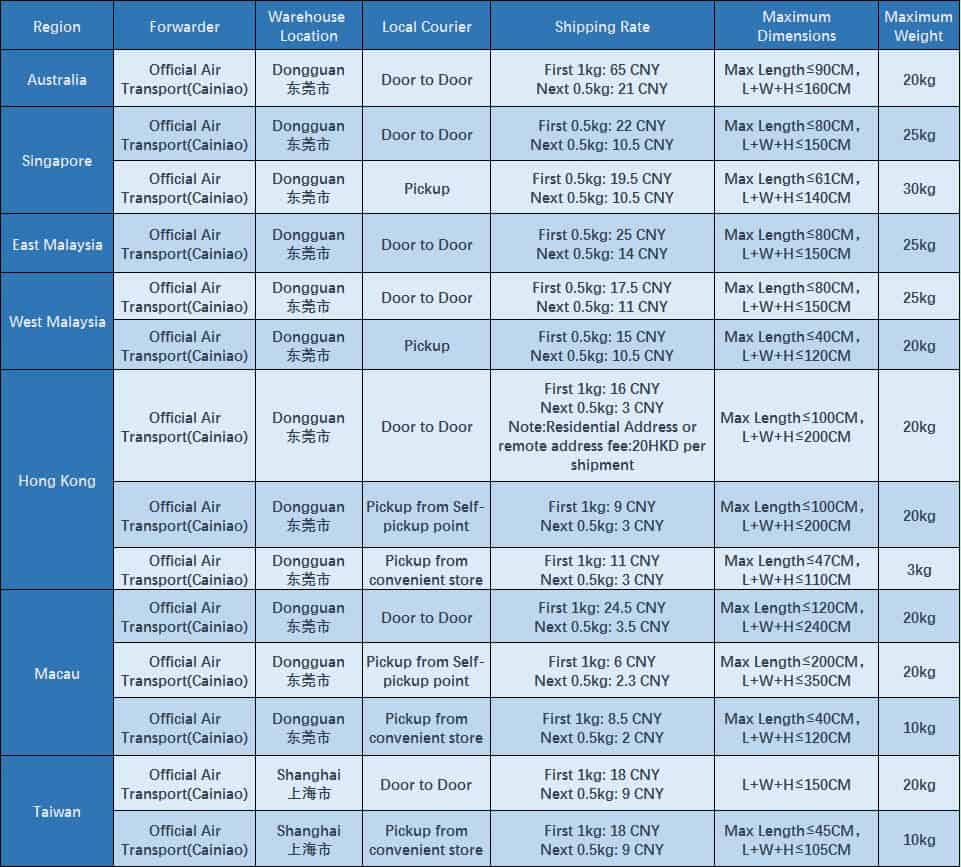 3. how to use taobao direct Shipping
Step 1
Make your order by selecting "Buy Now" or "Add to Cart". If you are making multiple orders, it is recommended that you choose "Add to Cart" to consolidate all your items and make a lump-sum payment.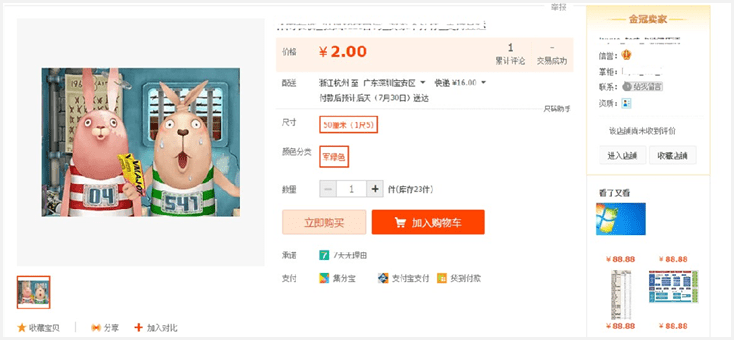 After clicking "Add to Cart" you will be told that the item has been successfully added, click "Proceed to Checkout" to consolidate all your items and make payment.

Step 2
Select the items that you want to consolidate, click "Checkout".
Tips: Consolidation in shopping cart – you can only consolidate items listed on this page.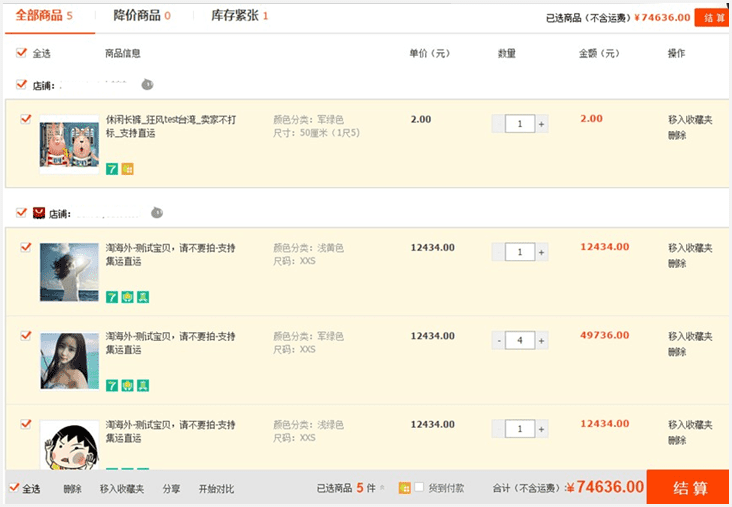 Step 3
After clicking "Checkout" you will enter the "select delivery address" page. Please select your delivery address.
Tips: You may click on the upper right to "use a new address" and "manage delivery address".

After confirming the address, click "Next(下一步)" to confirm the direct shipping method.
Tips: You can see the domestic shipping fee and international shipping fee clearly shown on the right. It's convenient! It's money-saving and trouble free!

After confirming the shipping method, your selected items will be listed at the bottom of the page, along with the total amount to be paid.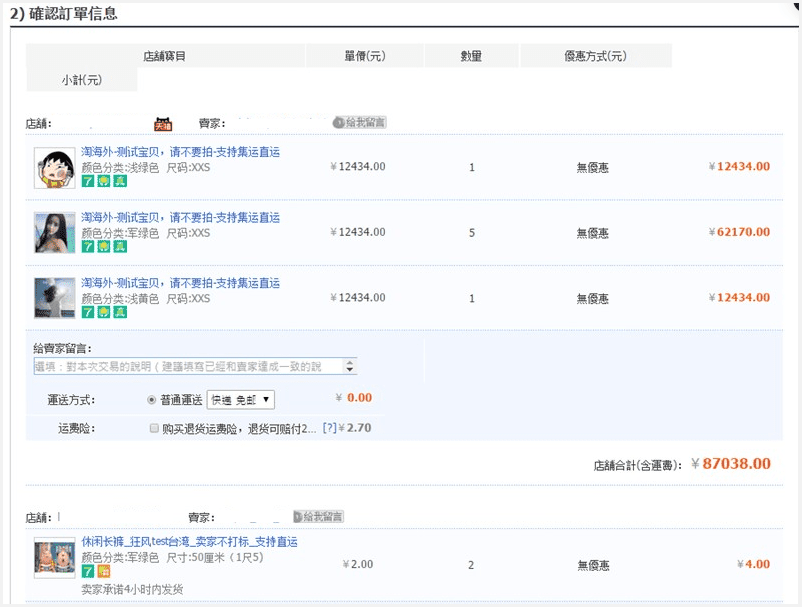 Check the item information, amount, etc. and click "Submit Order(提交订单)" to enter the payment page.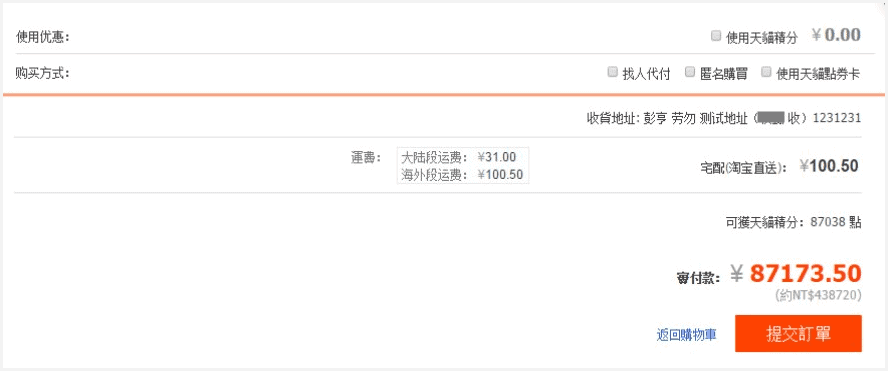 Note: Certain products which are not eligible for Taobao Direct Shipping will be shown under the "Submit Order" button. These items will not be included in the calculation of the total amount!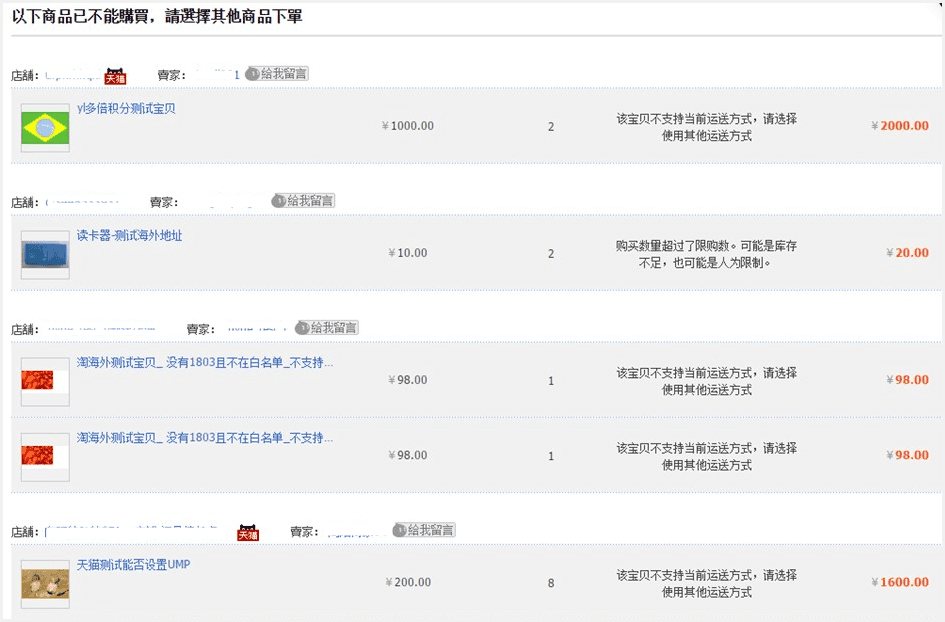 Step 4
After clicking "Submit Order" you will enter Alipay payment page.Check and verify all order details, and then select your payment method.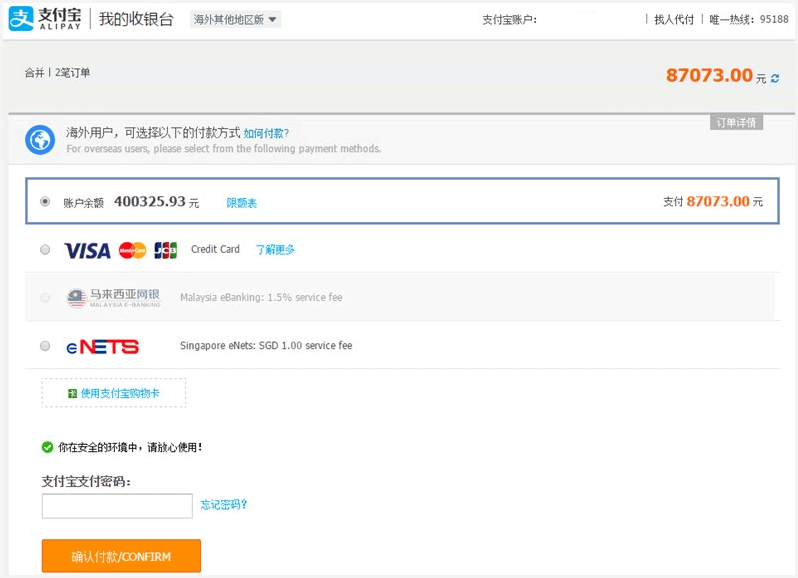 After making the payment, you may go to "Purchased Items" to check the order details. Don't forget to check the delivery status very closely!