Dropshipping from Taobao is not a new thing, in fact, many Chinese sellers dropship Taobao items to their stores on Amazon, Shopify, Aliexpress, Shopee, Lazada, etc…
As this is a very lucrative business, some of my readers have asked me, if it is possible to dropship from Taobao as a foreigner.
The answer is yes.❤️❤️
Taobao launched a dropshipping program called Taobao/Tmall Global Distribution Project at the end of last year. this project allows foreigners to make money dropshipping from Taobao.
In this article, I give you a brief introduction to this project.
what is Taobao/Tmall Global Distribution Project
Taobao/Tmall Global Distribution Project is a Taobao Dropshipping Program for overseas users, which enables you to dropship Taobao items on your own online store without any inventory.
There are two websites about this project, one is distributor.taobao.global and one is open.taobao.global.
distributor.taobao.global is the English version of Taobao for overseas dropshipper/distributors, it contains most of the quality Taobao products and Taobao sellers and filters out the products that are not suitable for international shipping and low-quality sellers.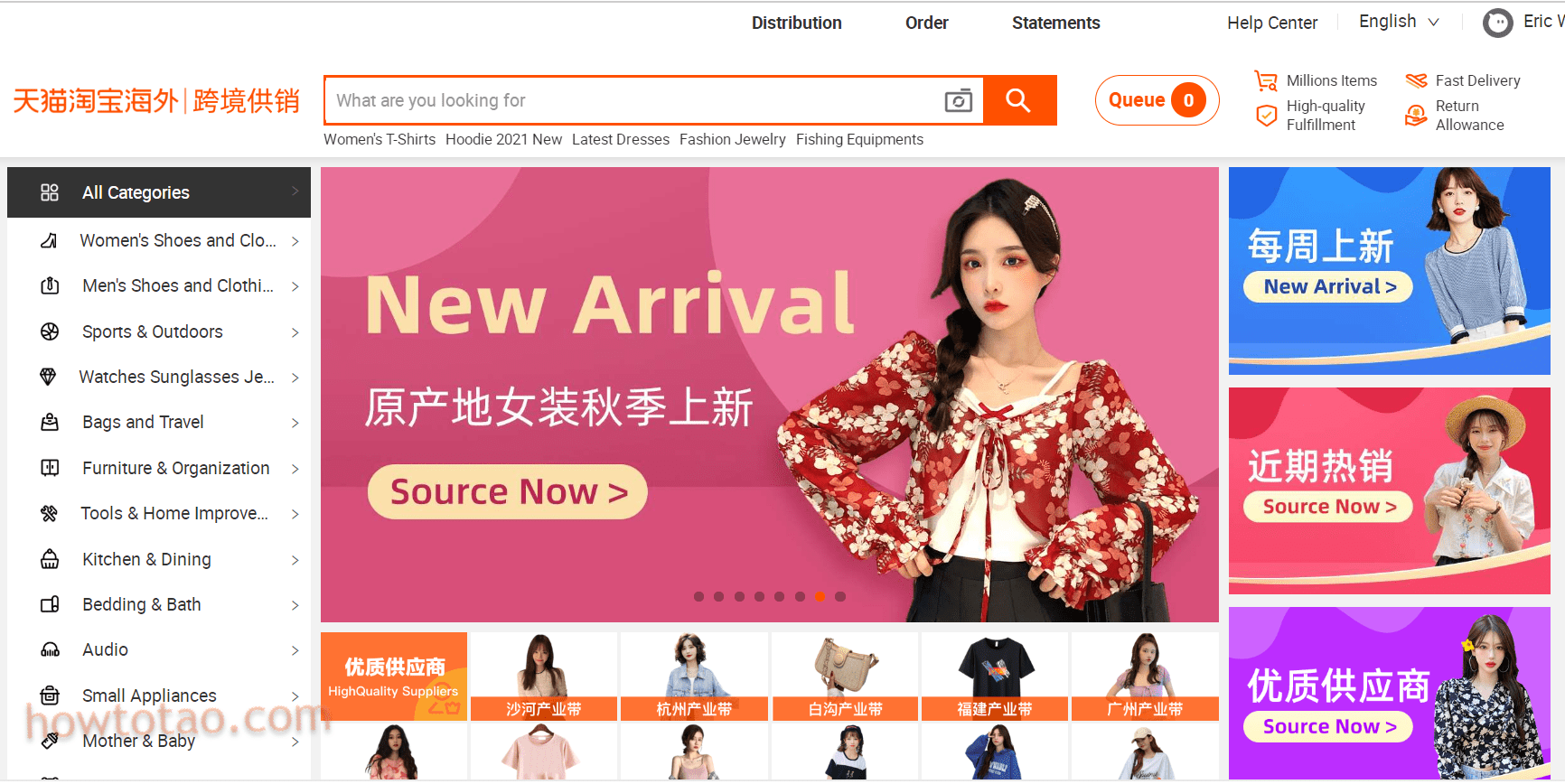 open.taobao.global is an integrated platform that provides end-to-end Taobao API development and operation. It provides developers with programming access to the data of Taobao distributors in terms of products, orders, shipments, logistics, and payments.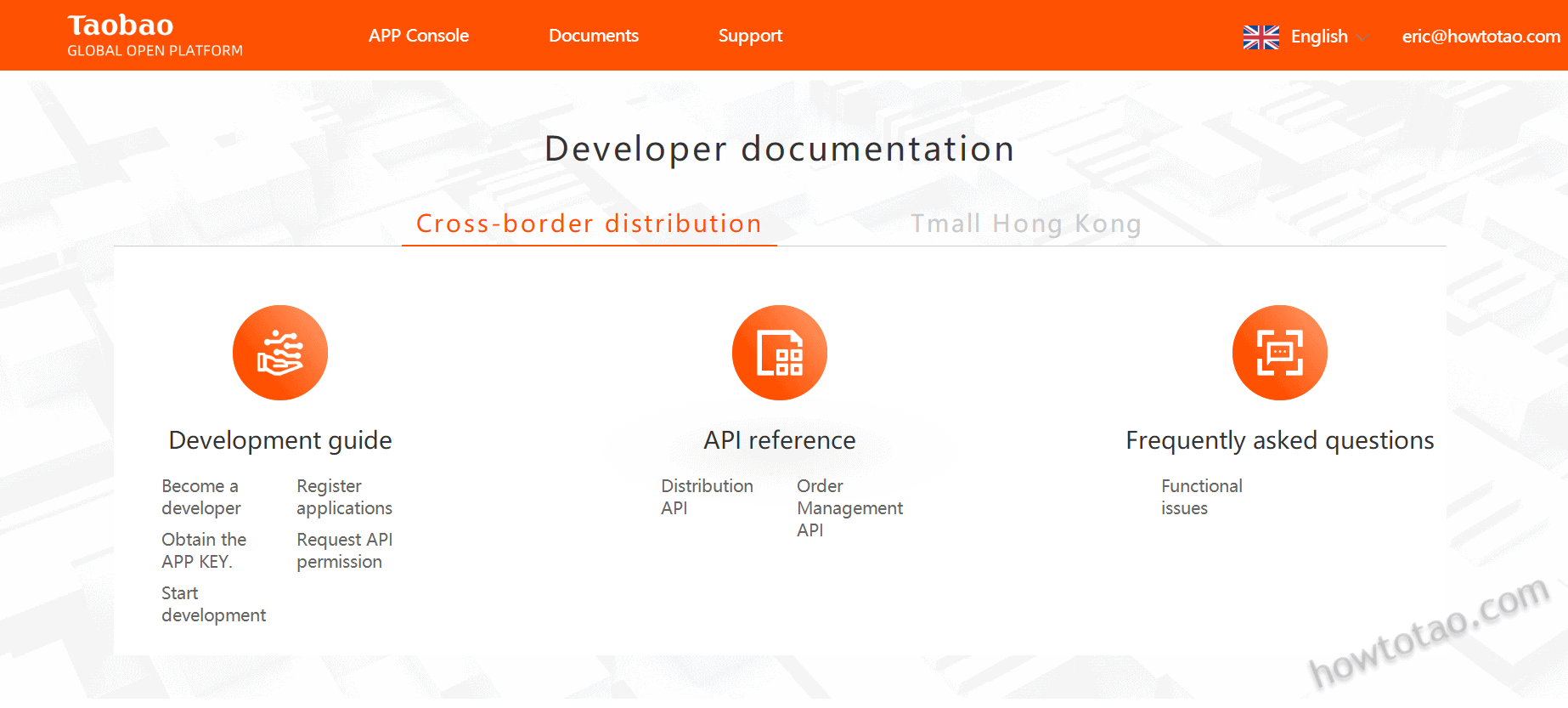 How can I work with this project
Taobao grants official access to its data via Web API to the distributors on the platform. so firstly you need to create both your distributor's account and developer's account.
Create your distributor's account
Go to distributor.taobao.global and register your distributor account there.
You can always change the language of the page by clicking on the Earth icon in the upper right corner.
After you complete your registration, they will ask you to fill in your profile and add your payment method.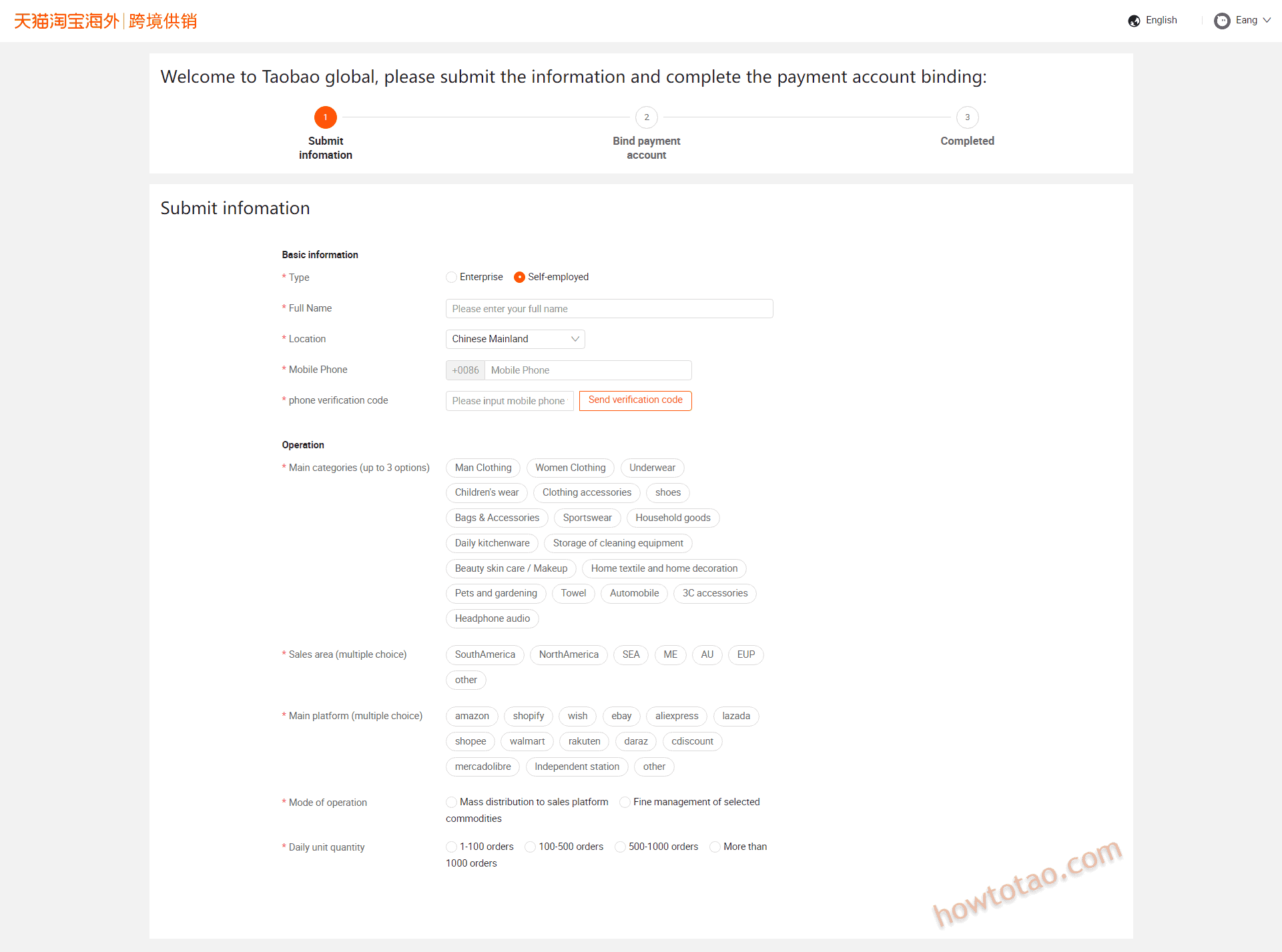 You can add your Alipay account or a credit card as the payment method.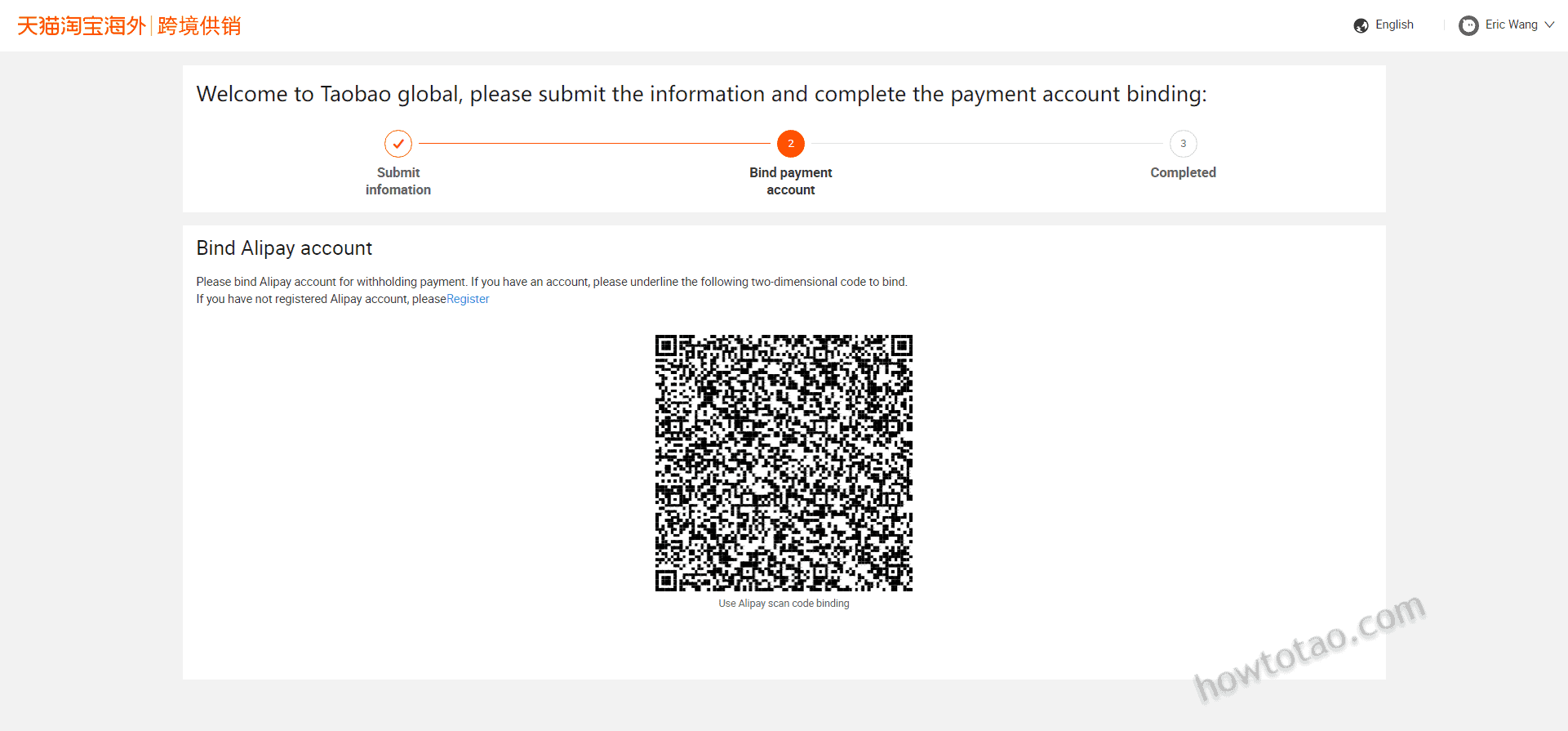 After completing the above steps, you will have a Taobao distributor account, and you can select and save the products you want to dropship now.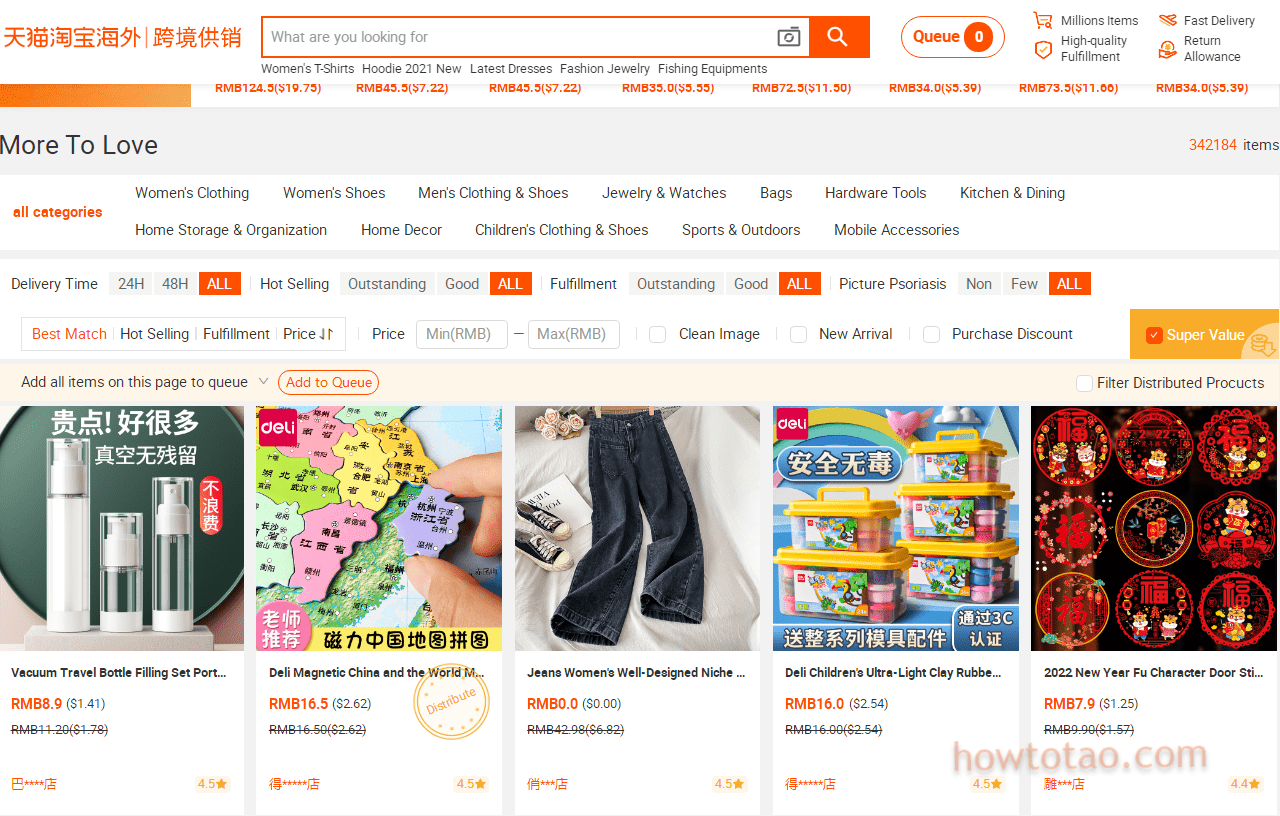 Create your developer's account
Go to the open.taobao.global. Scroll the page to the bottom and click "Instant Access" to start to register your account.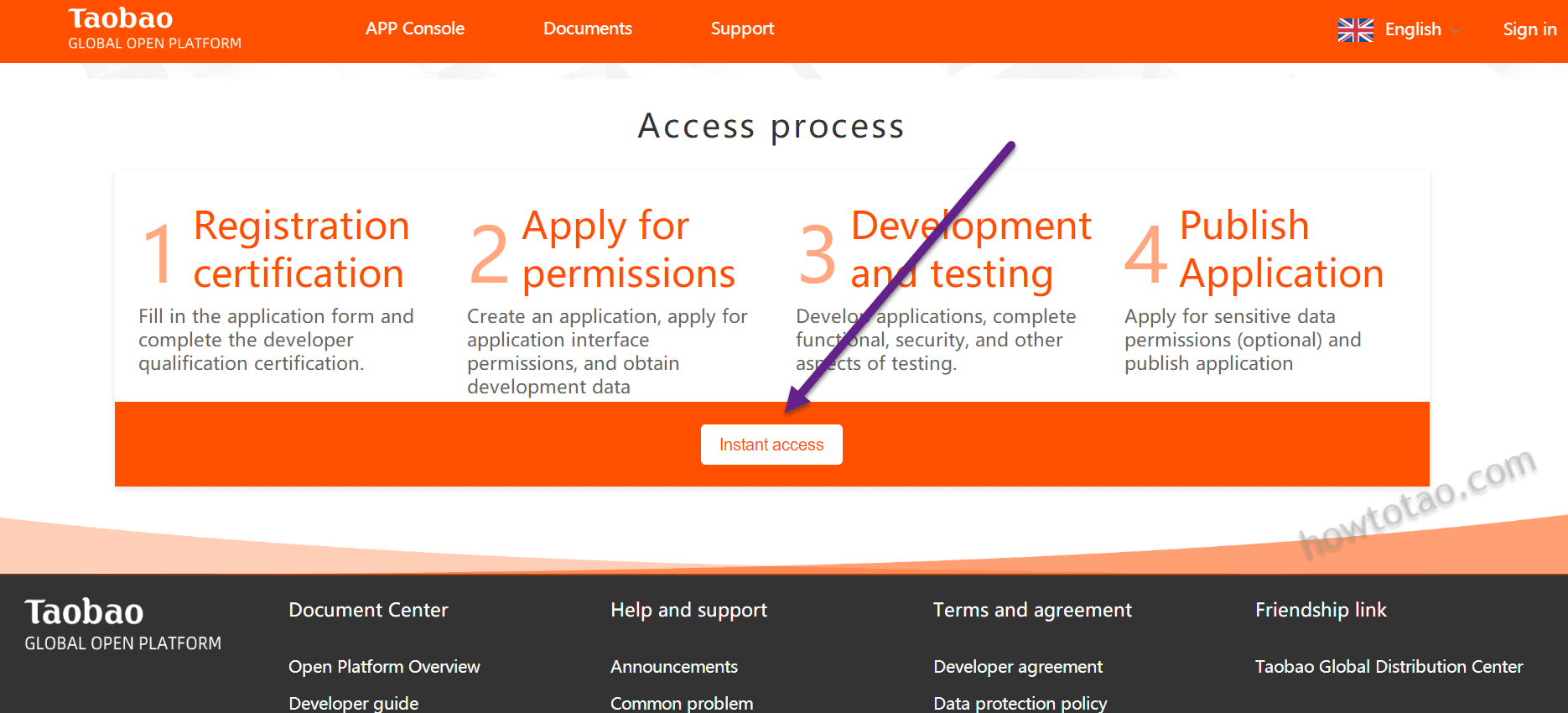 Once you get into your developer account, you'll have to fill in your company's information in the following form: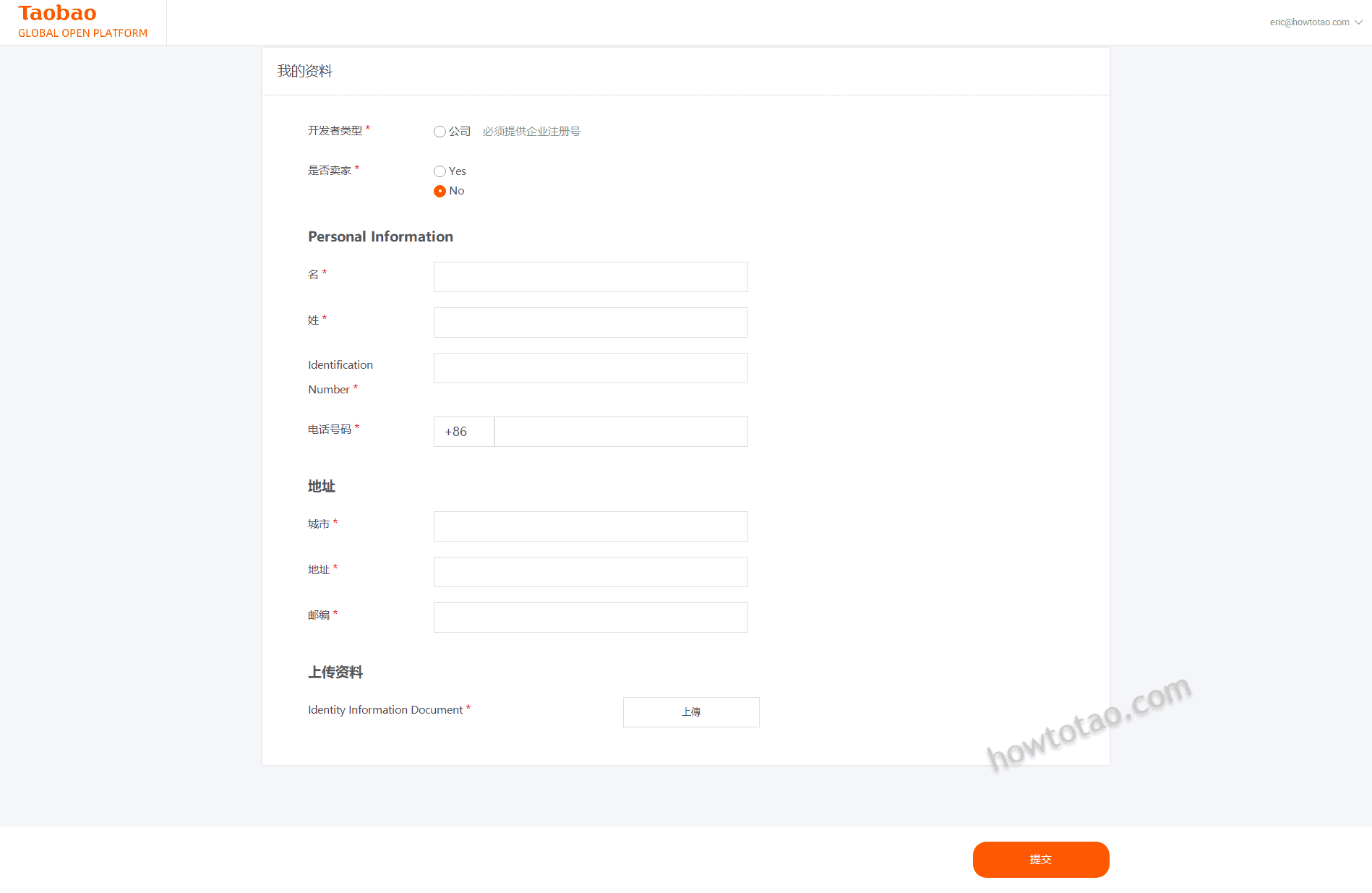 Then click the Information Submitted(提交) button. the Taobao team will process your application within 1-2 business days. The decision will be sent to the e-mail address you've provided during the developer account creation process.
once your company profile is approved, you can apply for the application

After getting approved for the API, you can get key information for your app, including the App Key, the secretKey and the upper limit of the flow rate.
How to use Taobao API key
Once you set up the distributor's account and developer's account, you can integrate Taobao products information on any cms or online store.
There are two options for that: using the API key for your own app development or using pre-made third-party solutions.
Third-party solutions
The fastest and easiest way for seamless and reliable integration of your distributor's account data is by third-party ERP plugins. but they only support two Chinese e-commerce ERP plugin: wxwerp(旺销王) and tongtool(通途).
The good news is that they are in touch with some overseas third-party developers and I believe that an English version of such a plugin will be available soon.
App development
First, you have to be approved for using the API key by the platform. Only after that, you will get access to the developer console and your unique API key there.
When you have the key, you can start developing and testing your application.
Taobao Dropshipping vs Aliexpress Dropshipping
When it comes to Taobao dropshipping, we can't forget another popular dropshipping platform, Aliexpress.
Dropshipping from Taobao and Aliexpress have their own Pros and cons:
Dropshipping from Aliexpress is more friendly to newbies
Compared to alixpress dropshipping, Taobao dropshipping program is still at its early stage, Aliexpress dropshipping ecosystem is already very well developed,
there are many third-party plugins, apps, documents, tutorials. even as a beginner, you can easily start alixpress dropshipping business.
However, the threshold for joining Taobao dropshipping program is now very high, and only some companies may have the ability to participate in this project.
Aliexpress dropshipping has a better shipping solution
Aliexpress sellers are able to ship directly to each country, so you do not need to find a freight forwarder or shipping agent.
However, Taobao sellers do not support shipping to foreign countries, you only have to use their built-in cainiao logistics or use your own freight forwarder.
Taobao's products are cheaper
Most of the Taobao products are sold to domestic users, so the price of the products is usually lower than Aliexpress. In fact, many Aliexpress sellers source their products from Taobao.
Lower prices mean you can make more profit, which is the biggest advantage of dropshipping from Taobao.
Taobao dropshipping has a greater opportunity
Aliexpress dropshipping has been around for many years, and to be honest, I think it's already a red ocean, and there are many competitors in every niche of making money with it.
But Taobao dropshipping program has just been launched, there are still many opportunities to make money from this project.
How do I make money with this project
In fact, making money from Taobao dropshipping is very simple, you just need to study how people make money from Aliexpress dropshipping, and then copy their business model to Taobao dropshipping.
I will give you a few examples here:
If you are a developer, you can develop some applications and software based on Taobao's API and sell them to people who don't know much about coding.
If you are an online seller and are familiar with shipping from China, then you can open another online store selling Taobao products.
If you are an international logistics company, you can provide logistics services to people who want to use Taobao dropshipping.
If you are an importer who regularly imports goods from China, you can set up a Taobao mirror site in your country and help people in your country to purchase products from Taobao.
In short, there are many opportunities to make money based on this program.
Final words
This article is just a brief introduction to the program, if you want to learn more about the program or want to join the program, you can email me and I will forward your email to their project operator.
Feel free to leave the comments below if you have any ideas or problems about this project.