You have a problem with your taobao order and you want to return it,right? I know that return and refund on taobao can be a terrifying thing specially when you cann't read Chinese. Guess what – you are not alone.
Having helped many foreigners return and refund on taobao,I have decided to create a comprehensive guide on how to so this.
Note: you should also read another post together with this post to fully understand and implement the whole process.
The process is easy to follow even you dont know a single word of Chinese.
two situations explained
Situation 1
Someteims warehouse directly refused to sign for your parcel.then courier will automatically send parcels back to seller.
In this situation,you dont have to return items to seller,you can just choose and fill out the "refund only" form.
At the same time,you have to contact the seller to tell them your orders was rejected and sent back and they will receive it soon.
Note: you will usually see keywords like "拒绝签收","拒签" "已退回快递公司"in the order details page if warehouse directly declined to sign for your parcel.
this usually happens when the warehouse see a major issue on the parcel like too long,too heavy or brand logo on the parcel ect..
Situation 2
but most of the time,they will sign for it firstly,later they will check your parcel.when they find a problem,they will refuse to let it enter the warehouse system.
Note: you will usually see keywords like "abnormal","contraband","包裹异常","无法正常入库","违禁品" in the order details page if this happens.
without entering the warehouse,your parcel will not be registered in their system online and you are unable to pay for shipping fee for it.
Now you need to choose to abandon it or manually return it yourself to get a refund.
Four steps for taobao return and refund for Situation 2
Step 1. tell seller you want to return the items
#1 go to the return page

#2 choose "return and refund"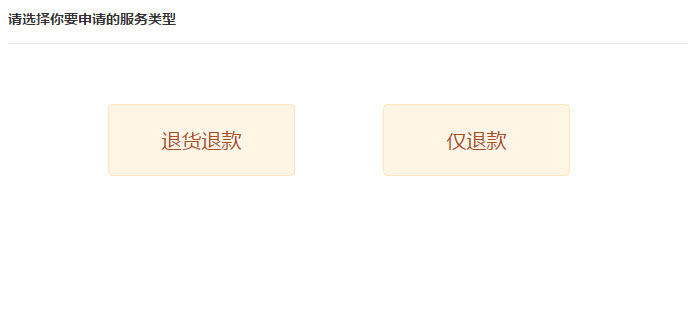 #3 fill out return request form
you need to choose the correct reason and leave a notes to seller or seller may refuse your request.
it is better to tell seller your real problem in English.more informaiton about this form,read this post.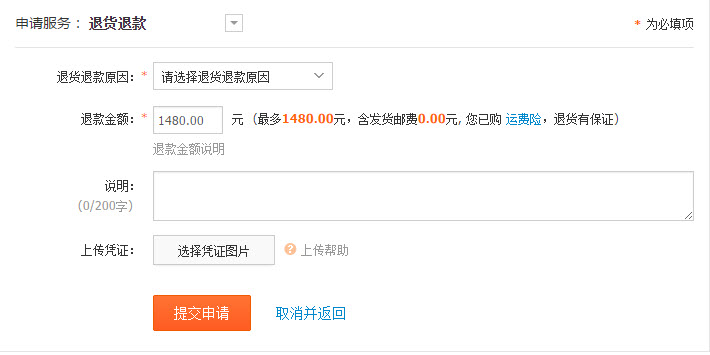 #4 get the return address
once seller approved your request,the progress bar will go to step 3,and you will be shown the return address.
copy and save this address somewhere as we need this address to fill out another form.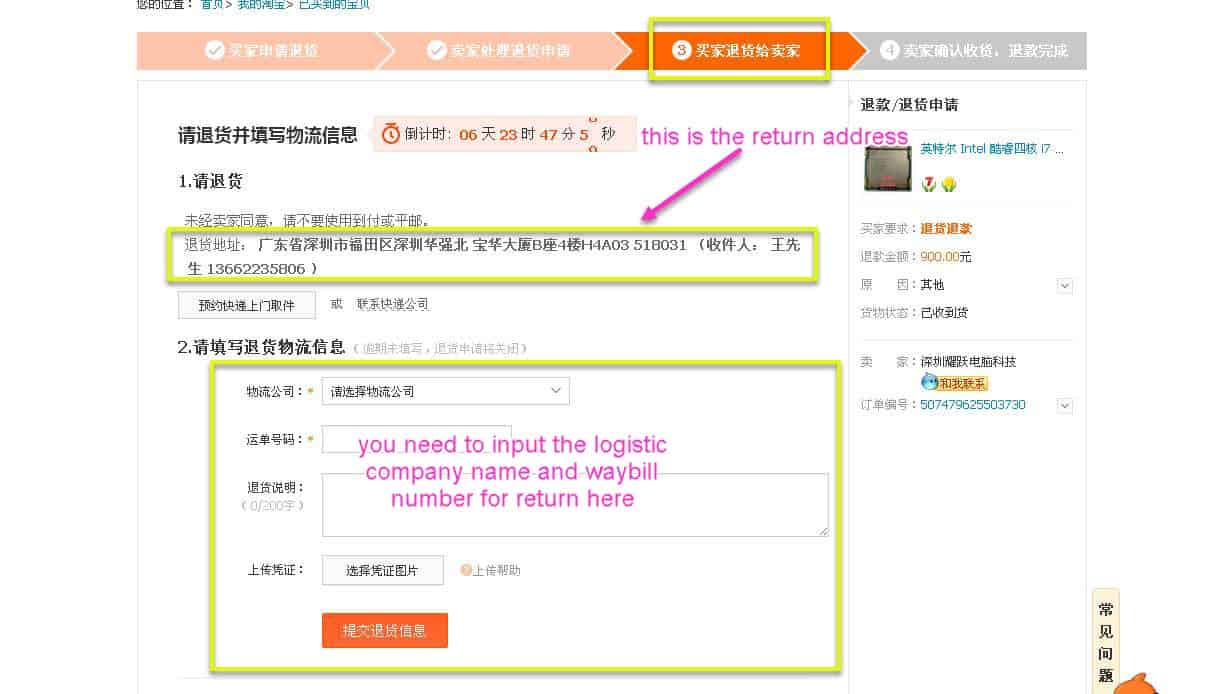 we also need to fill out logistic company name and waybill number for return on this page,but not now.
as we still need to do another thing,which is to ask the warehouse to send back orders to this return address.
Step 2. tell the warehouse to ship items back to seller
Ater seller agreed with your refund request and give you the return address,you can ask the warehouse to ship back the items now.
Note: you only return items after seller approved your refund request.if not approved,you will not get your money back.
#1 click return to seller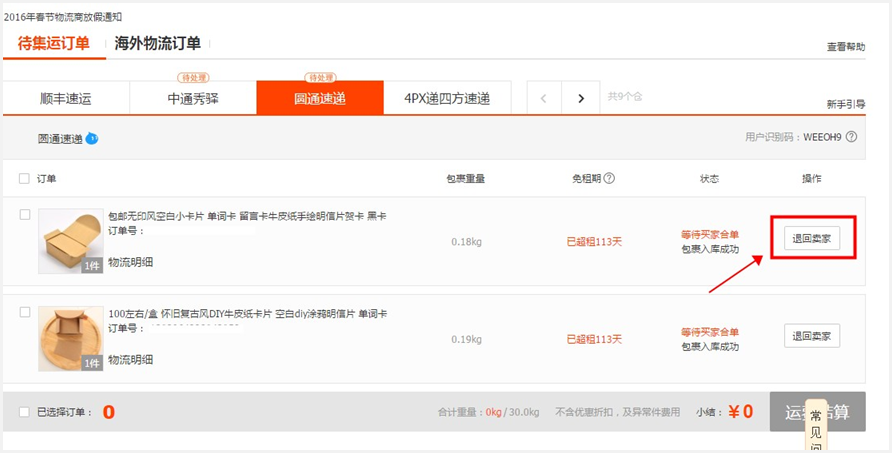 #2 Fill out Return to seller form
you will see a form like below,fill out this form using the return address seller provided above.
if this form is too hard for you,you can take a screenshot to seller via aliwangwang.most sellers will help you fill out this form.
Note: we dont use zipcode too much in China,if you dont know the correct zipcode,use "000000" instead.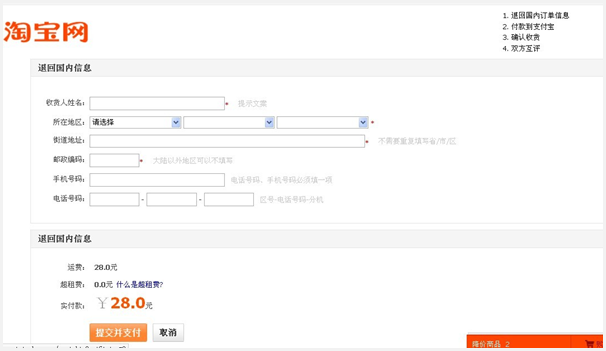 once you fill out the form correctly and pay for the domecit shipping fee,warehouse will send back your parcels within 1-2 days.
Step 3. give seller the tracking information for this return
#1 get the tracking number for return
after 1-2 days,we need to clik "return to seller(退回卖家)"again to find out the logistic information.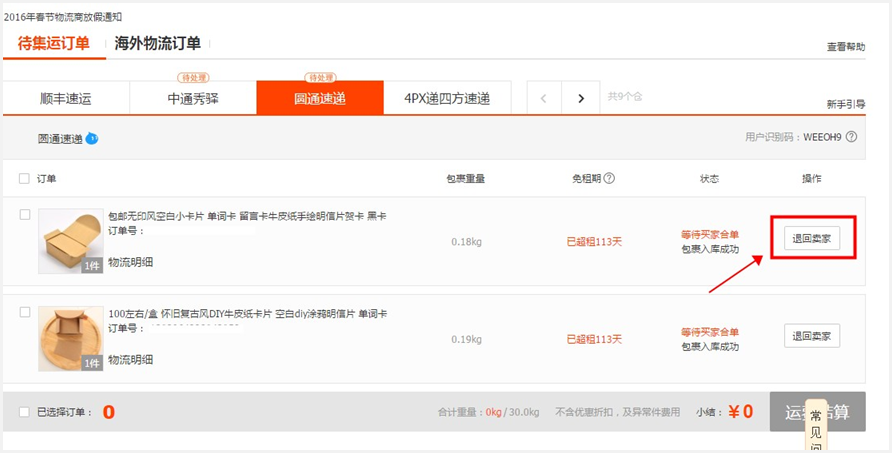 #2 complete the "Fill in the return logistics information" form
remember the page where we get the return address? we go back again to fill out the logistic company name and the waybill number.then click the orange button to submit the form.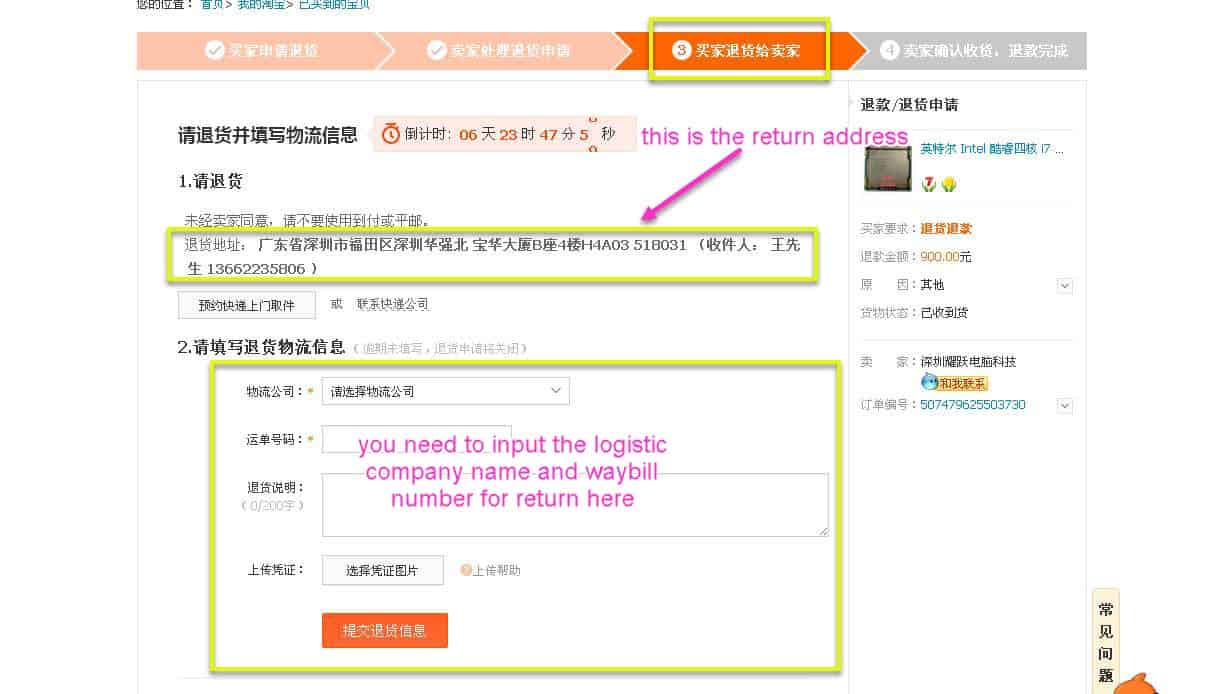 Step 4. seller receive the items and release the refund
Now,we just need to wait 3-5 days until seller receive the return items and release the refund.
normally,money will back to your bank card within 7 working days.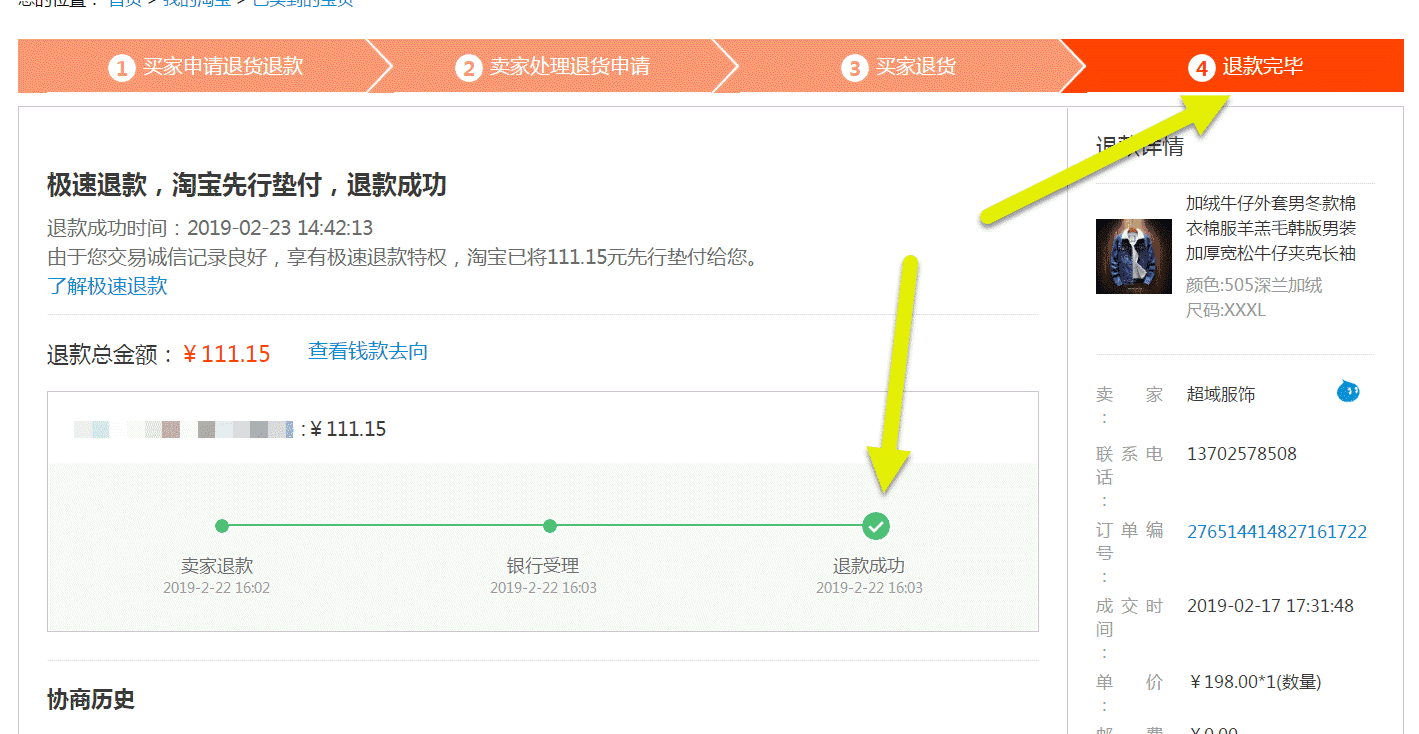 you can leave a comments below if you still have any questions.